A survey of gravestone inscriptions at All Saints' Parish Church – Aston on Trent. In 2005 a project to record all inscriptions on gravestones, tombs and memorial plaques was initiated by a team of members of the Aston on Trent Local History Group led by Ann and Ken Adams. The survey was undertaken to provide additional information for the Local History Group and to assist those interested in family history research.
It was discovered, by probing, that a number of gravestones were buried beneath the grassed-over surface of the churchyard or were hidden by overgrowth of trees and shrubs. Initial groundwork was carried out in preparation to be able to read the inscriptions and the graveyard is now restored to give much improved accessibility and visibility.
A permanent record of the inscriptions with a corresponding map is now available on this web site and copies are also available for viewing within All Saints' Church, Aston on Trent and with the Aston on Trent Local History Group.
This survey covers the period from approximately 1740 to 1890 when the churchyard was closed for further interment. The memorial plaques commemorating cremations in All Saints' churchyard and the inscriptions on gravestones in the Moor Lane cemetery will be added to these records when they become available.
The survey team consisted of: Ann and Ken Adams, Richard Coates, Adrian & Matthew Day, Janet Gidlow, Bob Read, Charles Smith and Peter Whitehead.
In February 2012 additional information was added to include the cemeteries at Moor lane and Derby Road.
All Saints' Parish Churchyard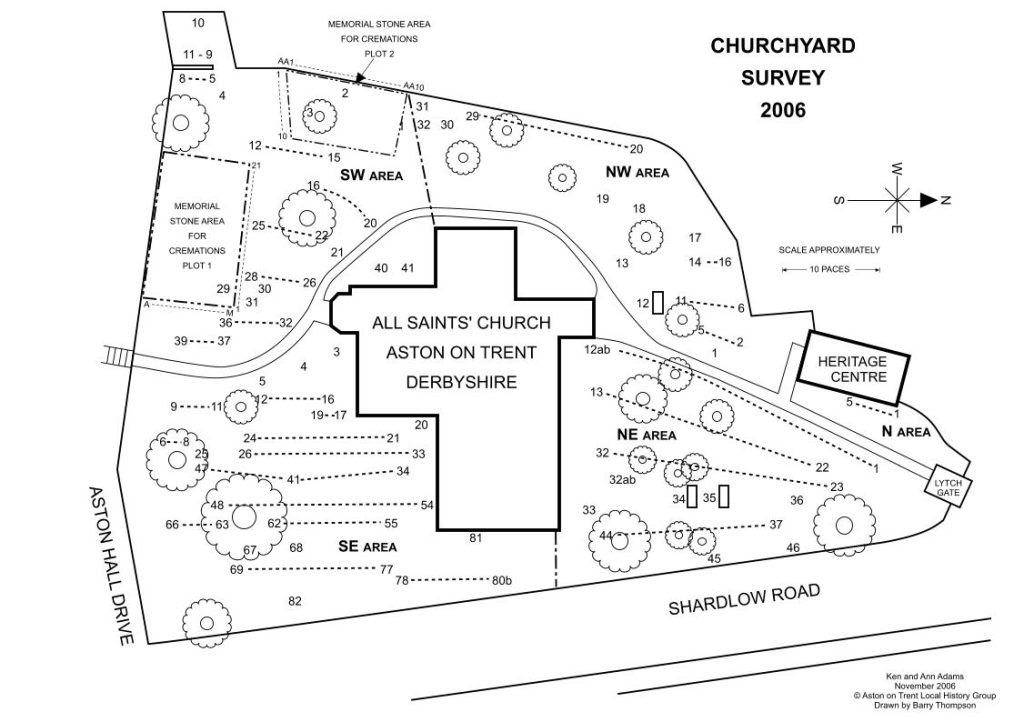 Plan of Moor Lane Cemetery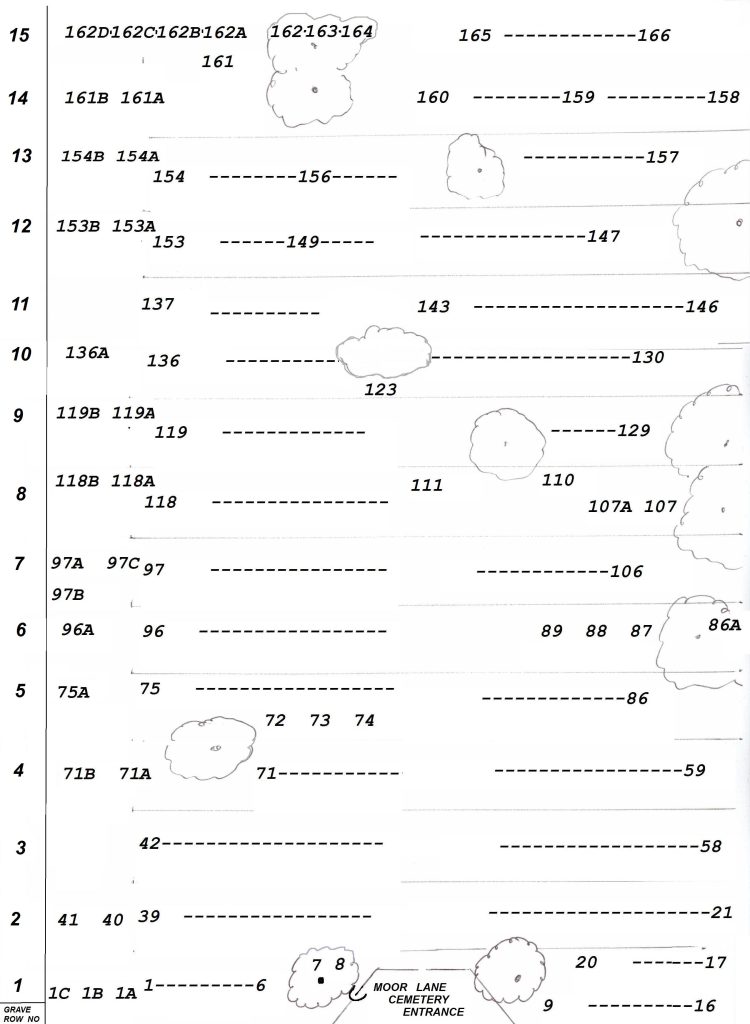 Derby Road Cemetery